We can't wait to meet you!
Frequently Asked Questions
When do you have services?
We have an incredible Sunday service at Grace Church starting at 10:15 AM. 
How should I dress?
Dress casual and comfortable for any of our services.
What will happen when I visit for the first time?
If you have children, you can sign them in for Kids Club in the Kids Wing before the service
Service typically ends around 11:15 AM.  Our pastoral staff is available after each service to pray for you.  You can find them in the lobby.
You will find our Welcome Center in the lobby with information on Grace Groups (small groups), student ministries, and Kids Club.  We'd love to help you get info so you can connect when you are ready!
What kinds of service should I expect?
The 10:15 AM Sunday service combines worship, fellowship, and relevant teaching based on God's Word. The music is passion-filled, energetic, and expressive. We believe our worship is our response to God for who He is, His character, and worthiness. This is a time for us to communicate with God and experience His presence in our lives.
What about my kids?
We have an outstanding Children's ministry for infants through 4th grade. Grace Kids is filled with attention-getting object lessons, skits, games, and fun in God's Word!
Sunday
Morning Worship • 10:15 AM
Location
144 Talatha Church Road
Aiken, SC 29803
At Grace Church, friendly people will greet you as you walk in.  Our service starts at 10:15, and we recommend arriving about 10 minutes early.  We dress casually so wear what makes you comfortable.  If you have children (infants through 4th grade), you can sign them in for Kids Club in our Kids Wing down the hallway.
Stop by the Guest Services desk in the front lobby for a welcome gift and help to acclimate to our facility. Our Welcome Team at the desk would love to help you with anything you need.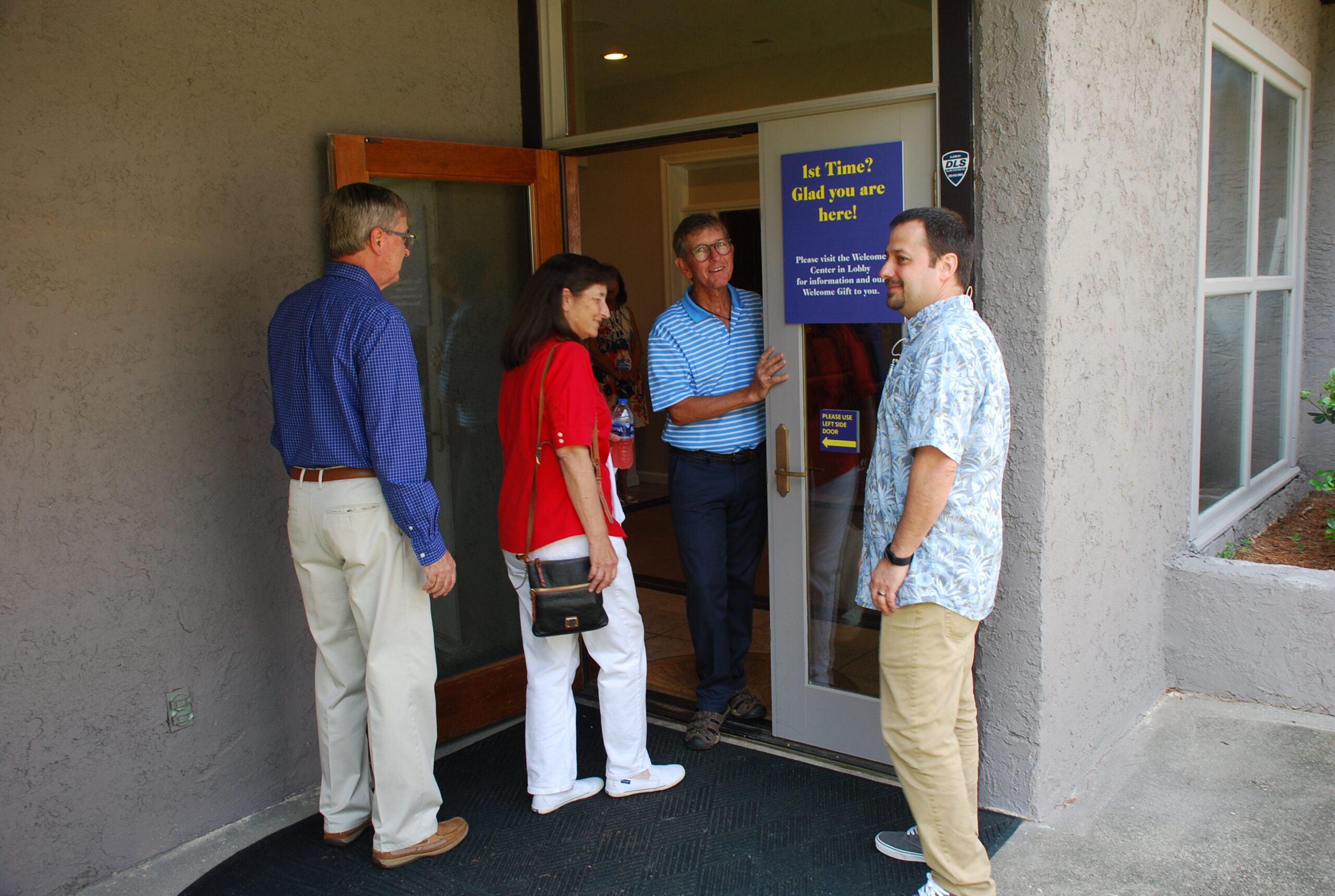 Get Connected
Our hope is that you will find a genuine connection with people here at Grace Church.
Step 1: Plan A Visit
Choose a date that works well for you and put it on your calendar.
Step 2: Attend A Service
Experience the wonderful atmosphere of worship and meet some great people.
Step 3: Connect With Us
Stop by the Welcome Center in the lobby for a welcome gift.  Complete connection card below or the green card in back of seats and return to Welcome Center.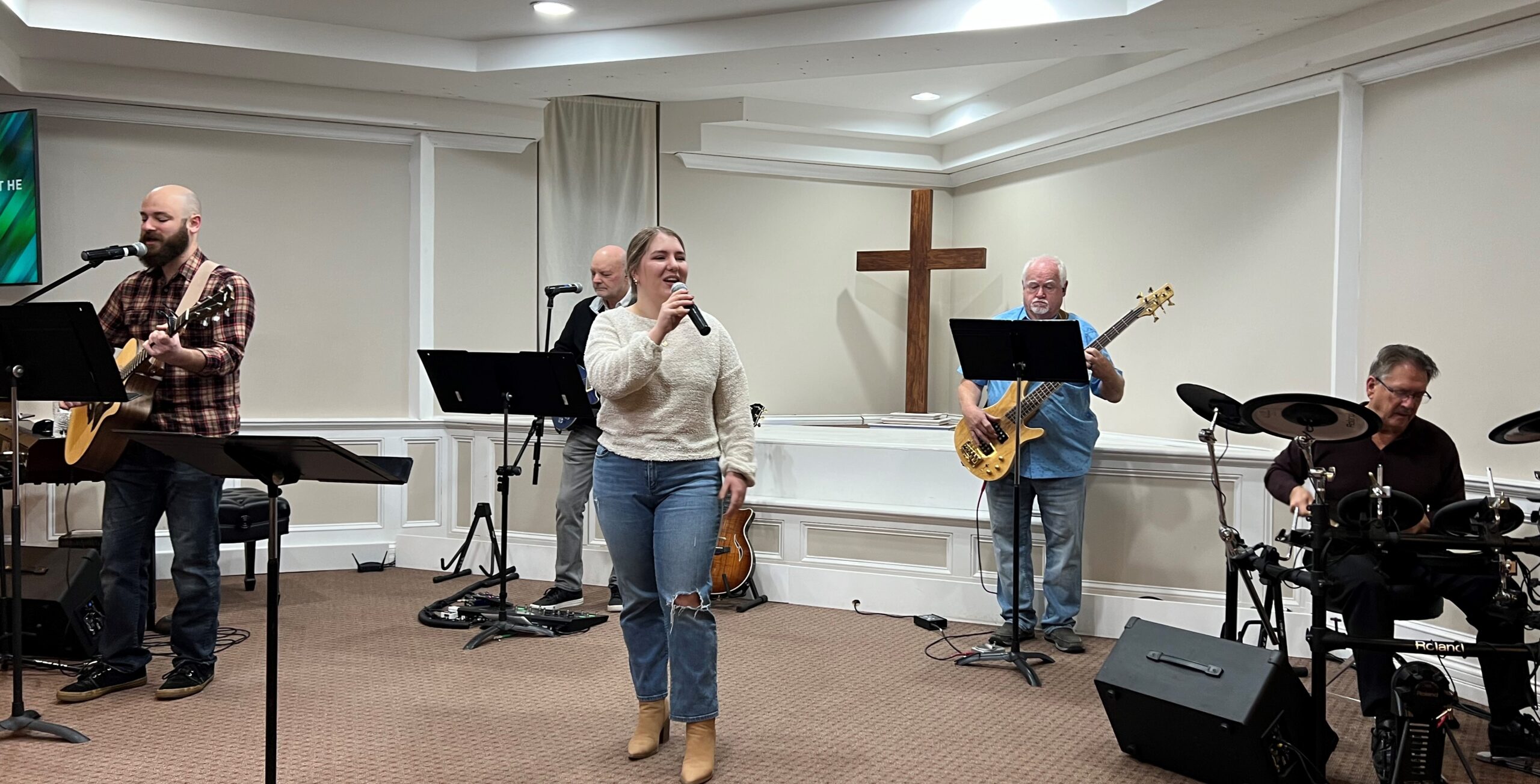 Grace Groups
Grace Groups provide an opportunity for you to engage with a group of people with who you can be real.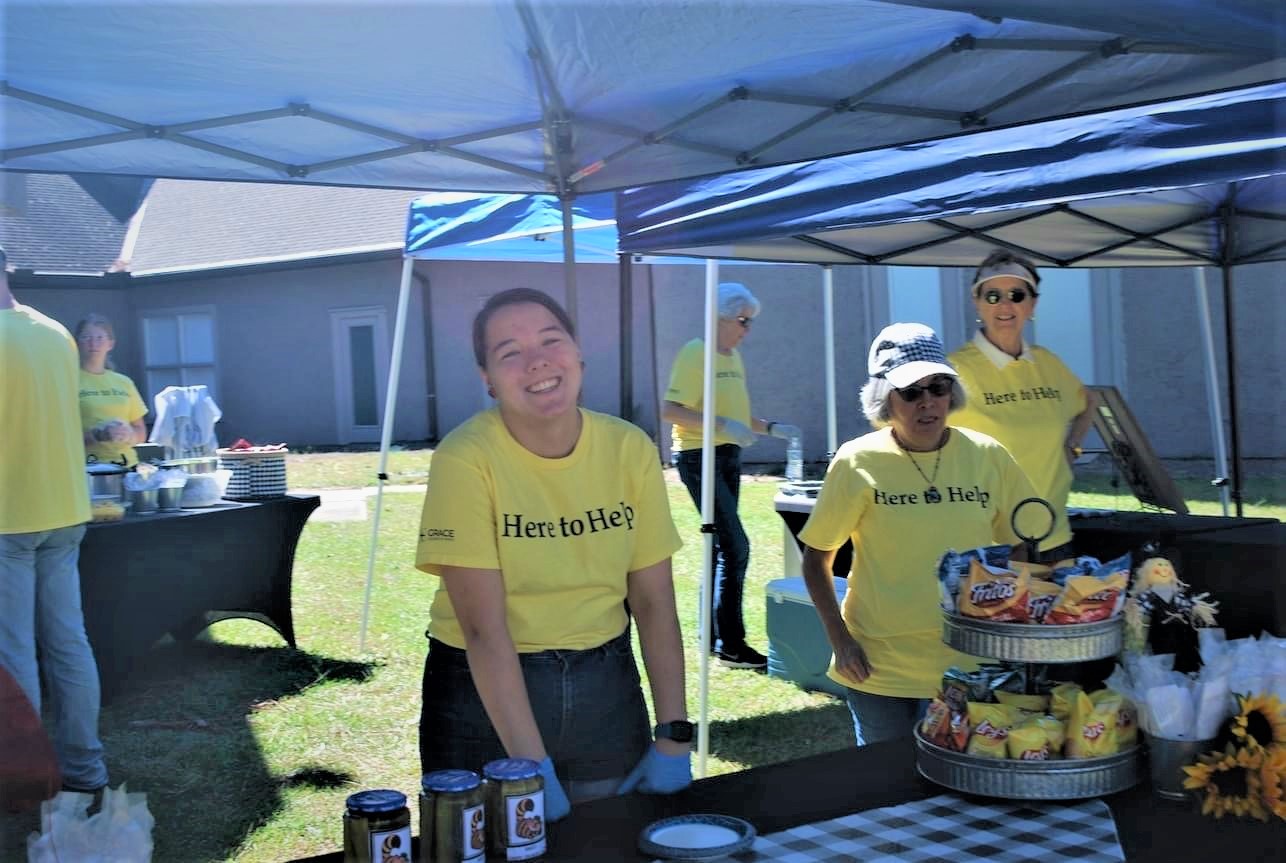 Serve Team
The Grace Church Serve Team is a place for you to make a difference in the lives of others by being part of something greater than yourself.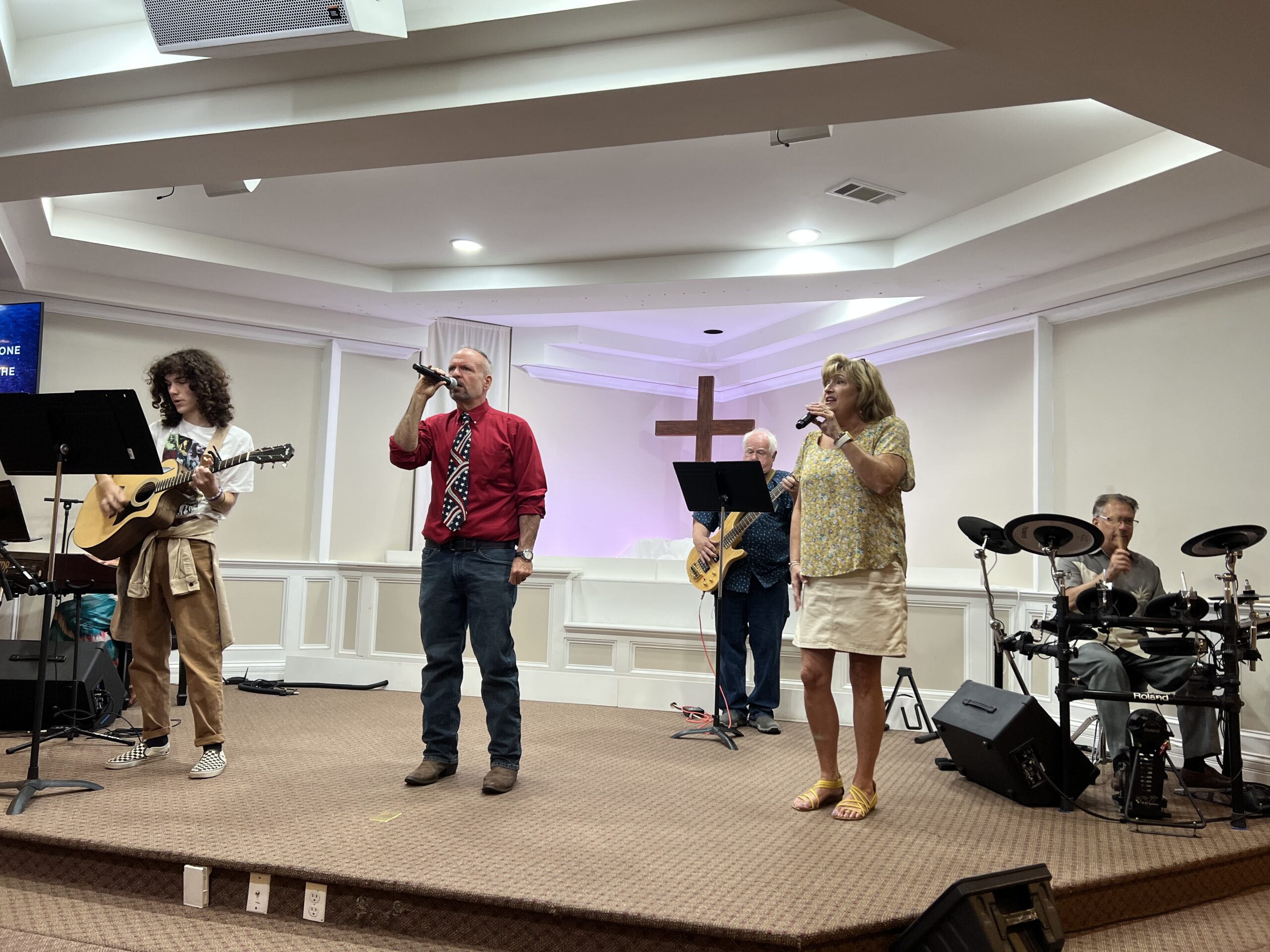 Sunday Worship Music
Join us for worship where you will find a mixture of contemporary and traditional music.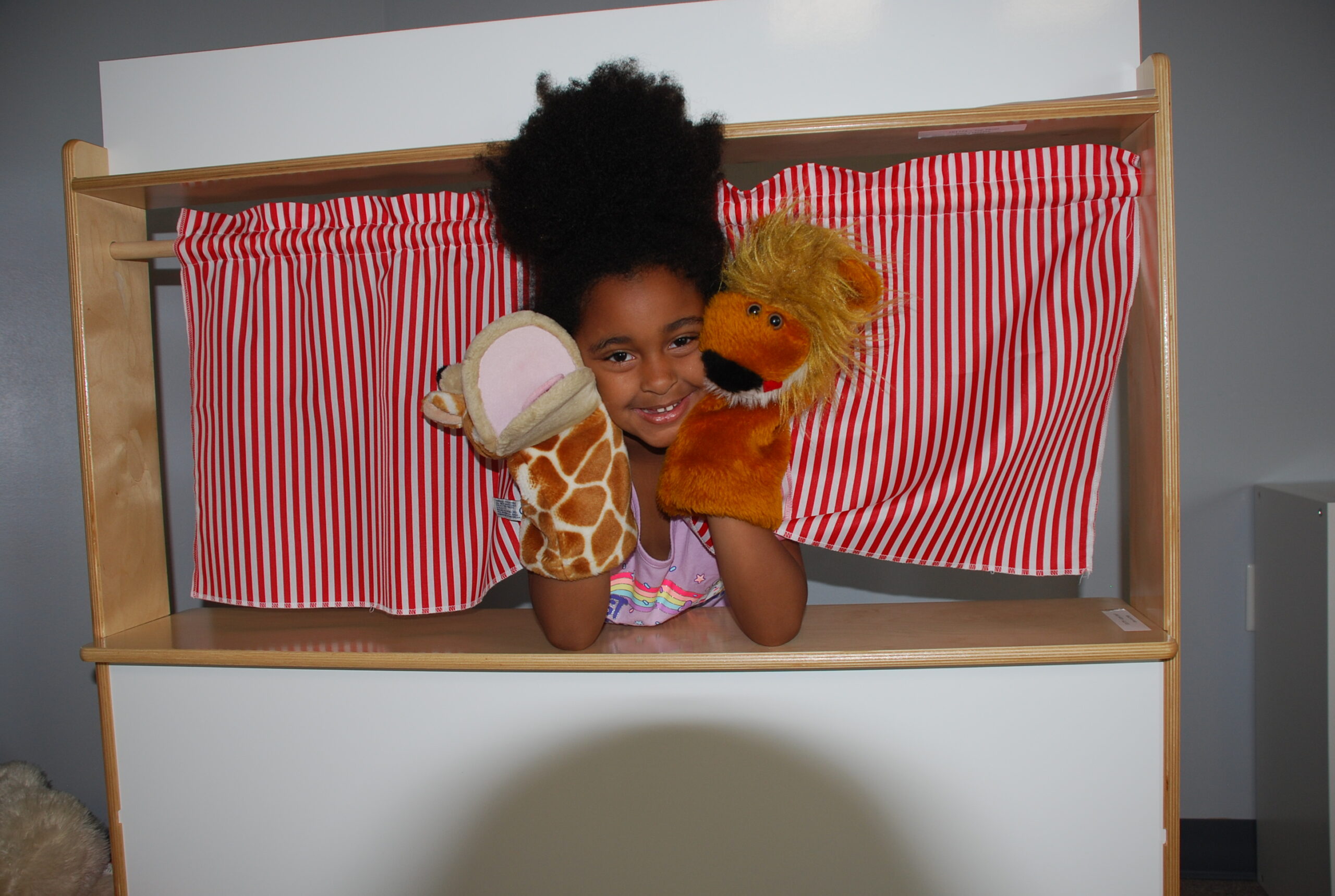 Kids Club
We are committed to creating a clean, safe and fun environment where your children will experience dynamic, relevant and age-appropriate teaching.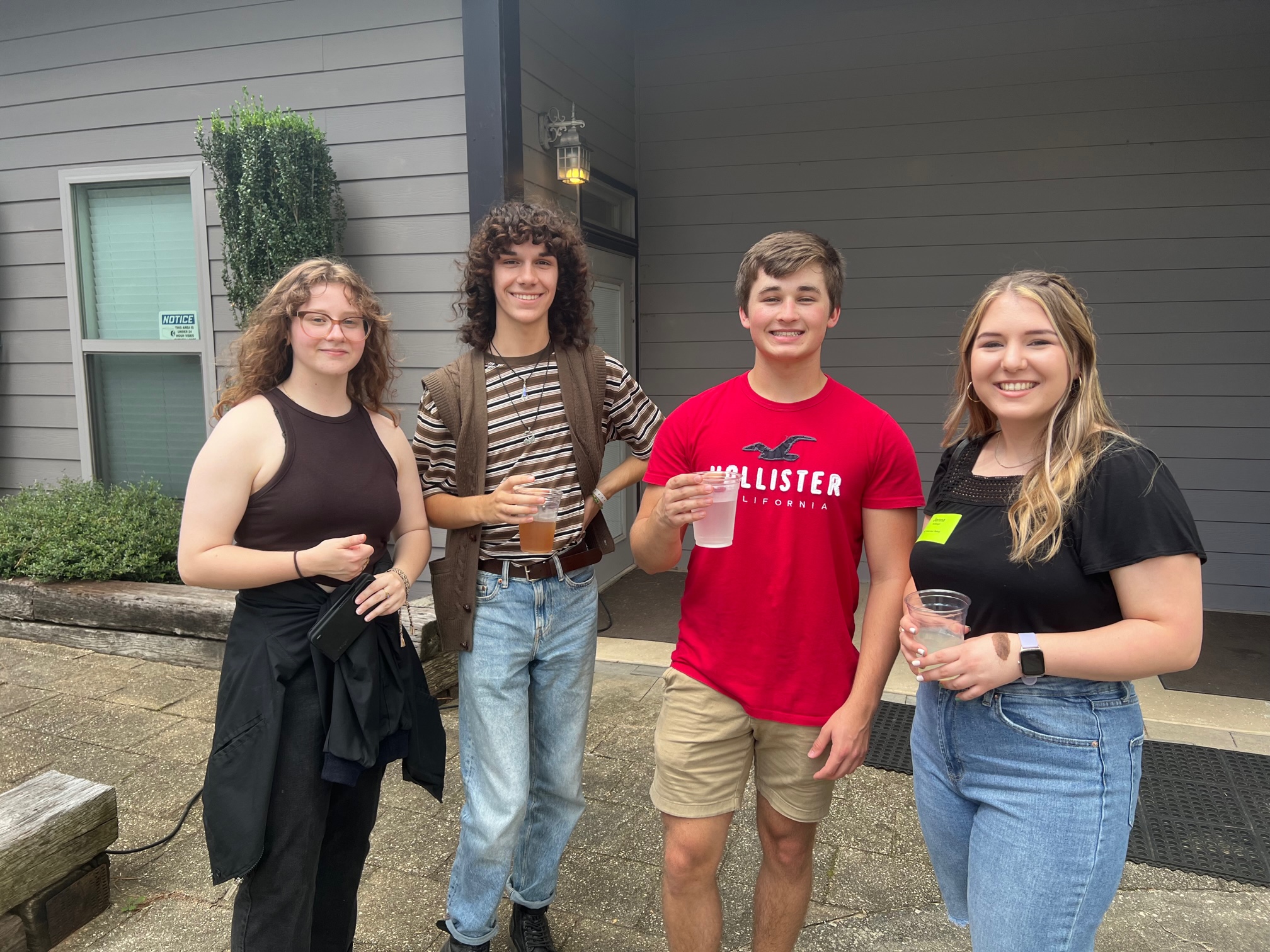 Youth
Teenagers will have fun as they hang out with great people and learn what God says about them.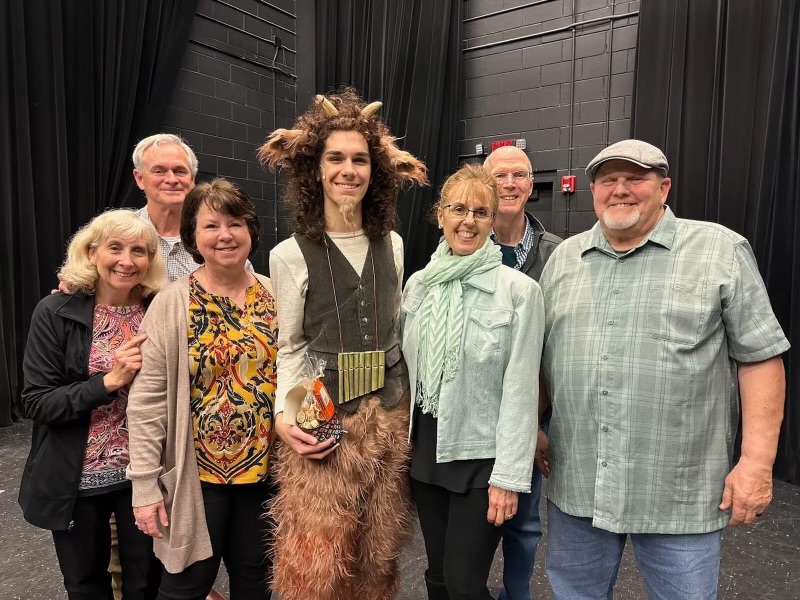 Seniors
Seniors 55+ and any others who would like to join their events will have opportunity for leadership, fellowship, serving and fun at lots of events during the year
Guest's parking is available on the right hand side of the parking lot as you turn into the first drive way.  Signs will direct you to the proper location.  If you would rather park elsewhere please park on the grass – yes we really mean that!  Below you will find the google map to our property.
Pre-Register for Kids Club
We are so excited to meet you!  You can pre-register your child age birth – 4th grade so that on your first visit all you need to do is have your security labels printed at the Kids Club Check-in.  Please complete the registration and we will be ready to greet you in the Grace kids wing.